Our Favorites
Tasmanian Single Malt Whisky
Fannys Bay Whisky Gift Pack
Looking for the perfect gift, our Tasmanian whisky packs are perfect.  Two 100ml gift bottles and one Fannys Bay Glencairn Glass.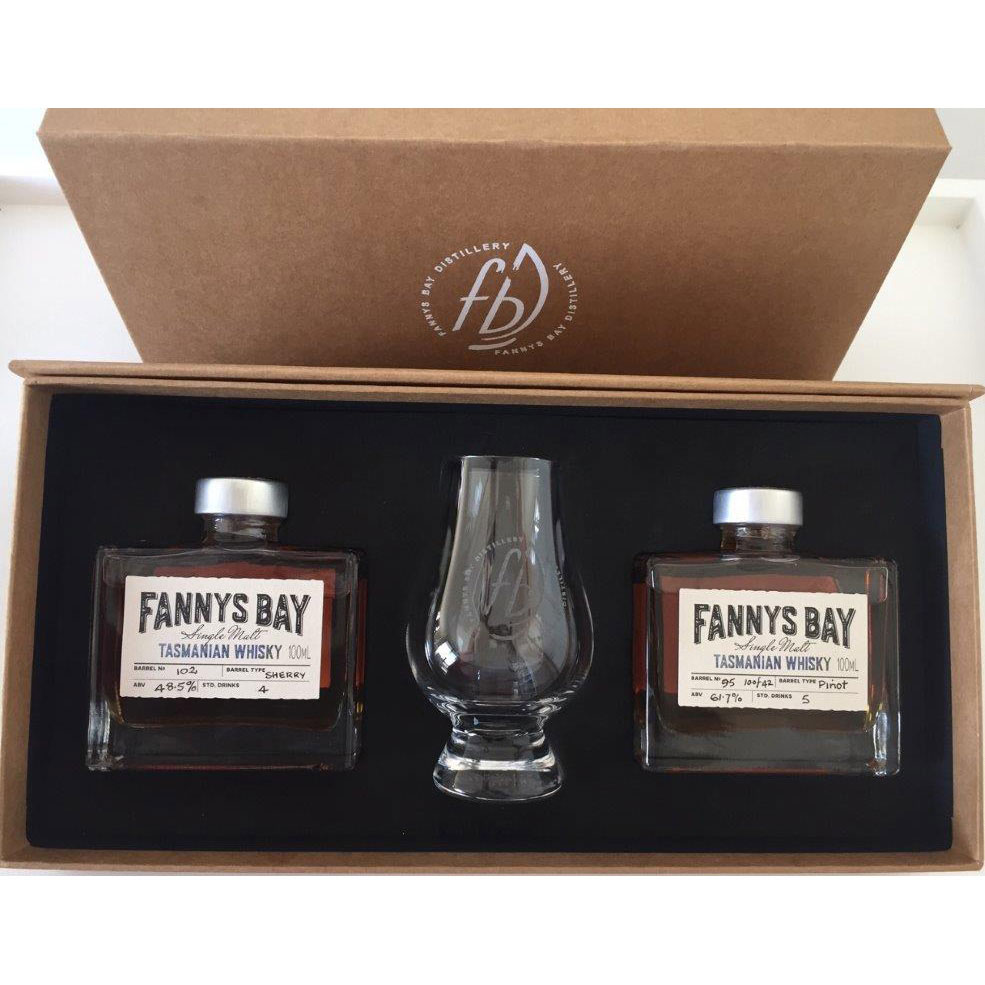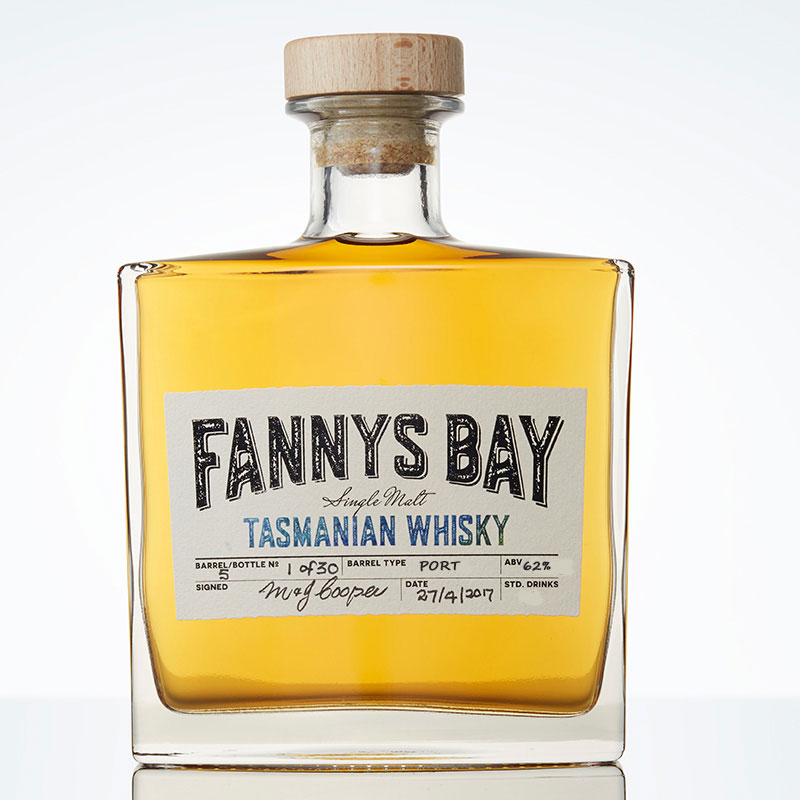 Pinot 61.7%abv Barrel 95
Pinot Aged Barrel 61.7%abv Whisky. Fresh fruit notes, cherries & cranberries, caramel, dark chocolate & nuts.. full flavour & delicious.
Sherry Gift Bottle 48.5%abv Barrel 102/3
Sherry Aged Barrel 48.5%abv Whisky 100ml Bottle. Dried fruits, cranberries, & plum pudding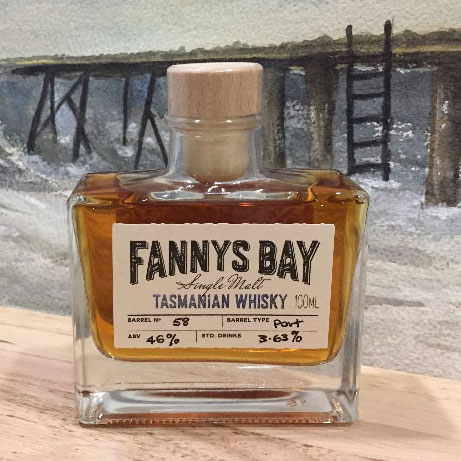 Join
Get Whisky Updates
Sign up for our latest newsletters on new products and events.