Fannys Bay Distillery
Tasmanian Whisky
Our premium selection of whiskies at Fannys Bay Distillery, have been maturating in a variety of casks, from French Oak to ex-bourbon to Pinot Noir Barrels, our whiskies are made using the traditional Scottish method!
Shipping
Free Standard Shipping throughout Australia
Perfect Gift
Fannys Bay Gift cards are now available!
LIMITED EDITION
Sinfany Brandy
A collaboration between Fannys Bay Distillery & Sinapius Vineyard
In memory of our great friend, and to continue to support Linda and her girls, we have bottled this limited edition, Brandy.  All profits made from the sale of the Brandy will be donated to Vaughn's family.
Mathew was fortunate to meet Vaughn through friends of friends, and quickly a strong bond was made. Regular catch ups to discuss all things whisky and wine occurred on many occasions. In fact, it was Vaughn's creative mind that helped with the establishment of the Fannys Bay brand name. We've also been very fortunate to secure Pinot Noir barrels from Sinapius for many years now which we use to age our Whisky.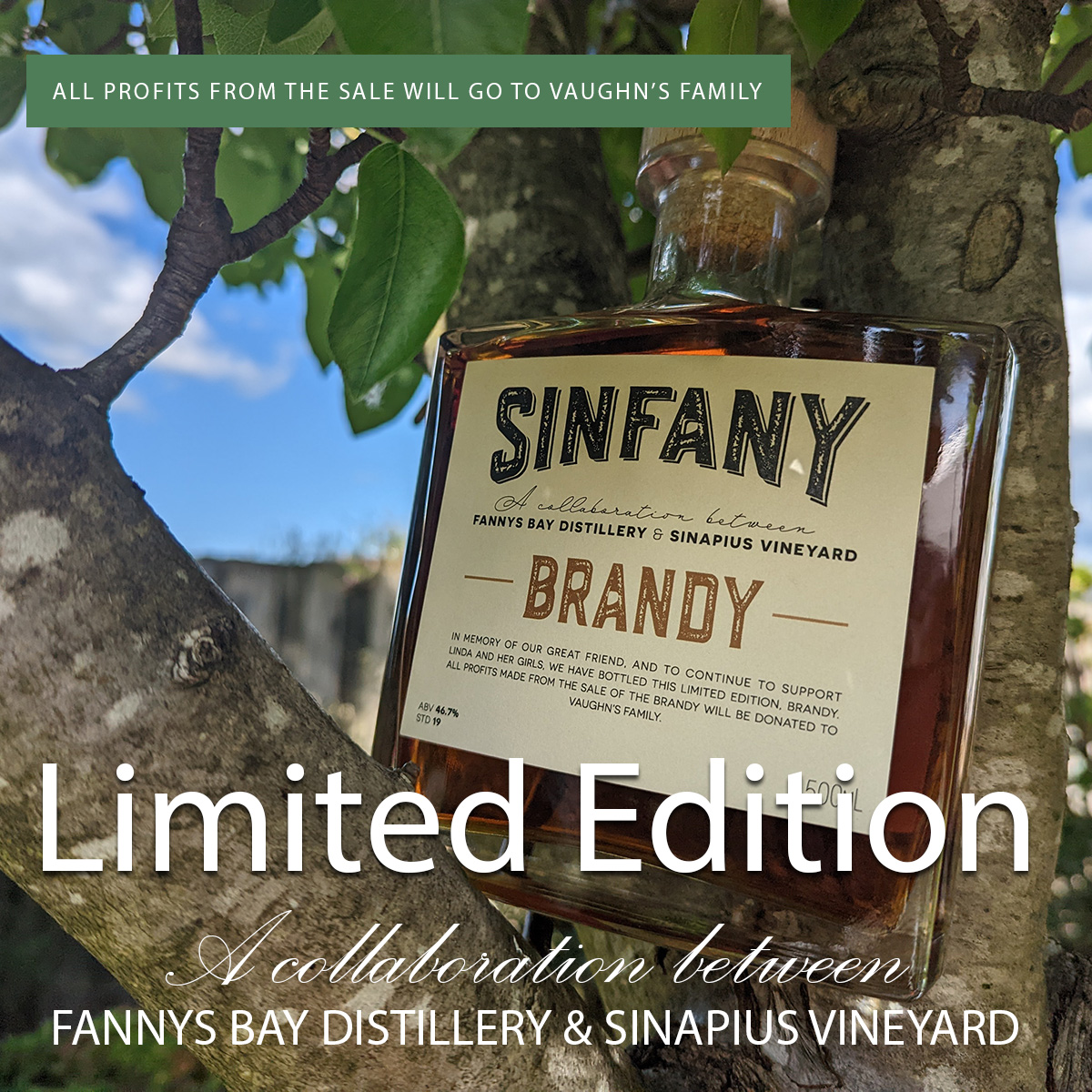 Award Winning Tasmanian Whisky
We won the "Entrepreneur of the Year" at the Business & Excellence awards.
$10 per person for a taste and talk session. Listen to Mathew share his passion for making a well rounded dram.
Our Cellar Door is open by appointment only, please call 0431 512 006 for all emquiries.
Happy Customer
Visiting from Sydney and looked up whisky distillery and came across this gem. Irene it was an absolute pleasure meeting you today and showing us around. The tasting even better. Thank you so much we hope to return one day.
Juliette Z
Since 2014
About Our Whisky Distillery
The Fannys Bay range of whiskies are described as a smooth, mature, full palate with a refreshing taste of our northern coastal waters. Fannys Bay Artisan Distillery is situated on the windswept northern coast of Tasmania at the home of Mathew & Julie Cooper. The Coopers have brought whisky making to the northern region of Tasmania. In 2014 distilling commenced and the first barrel was put down in November of that year. Today the distillery's production is well under way with a selection of Bourbon, Port, Sherry, Shiraz and Pinot barrels lying in bond.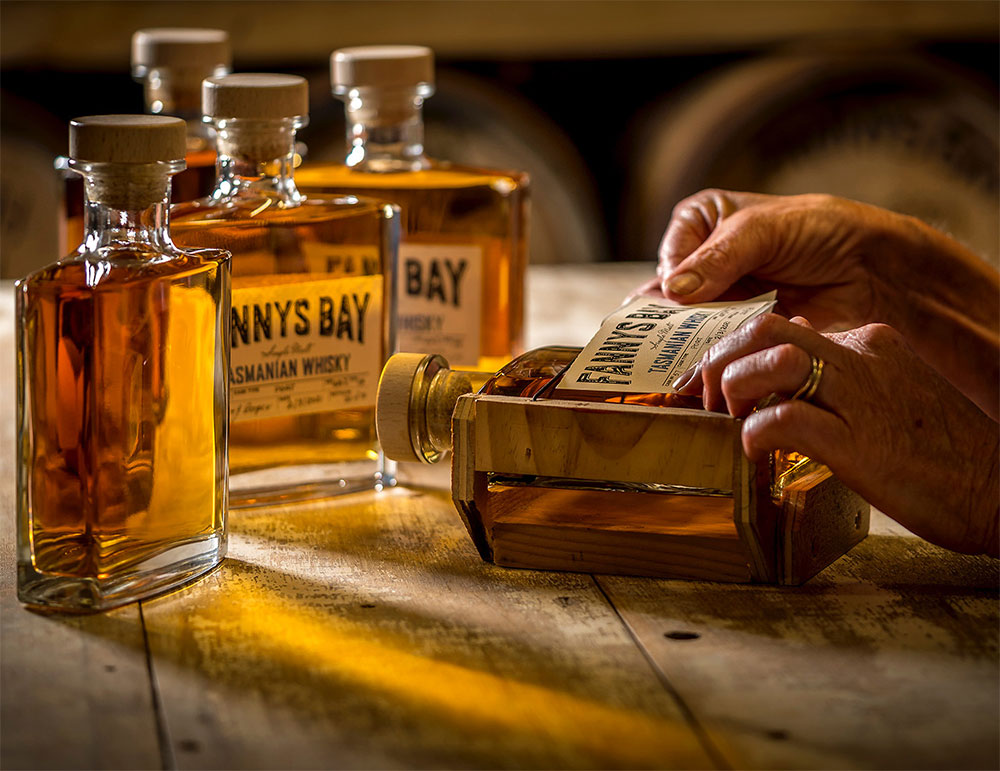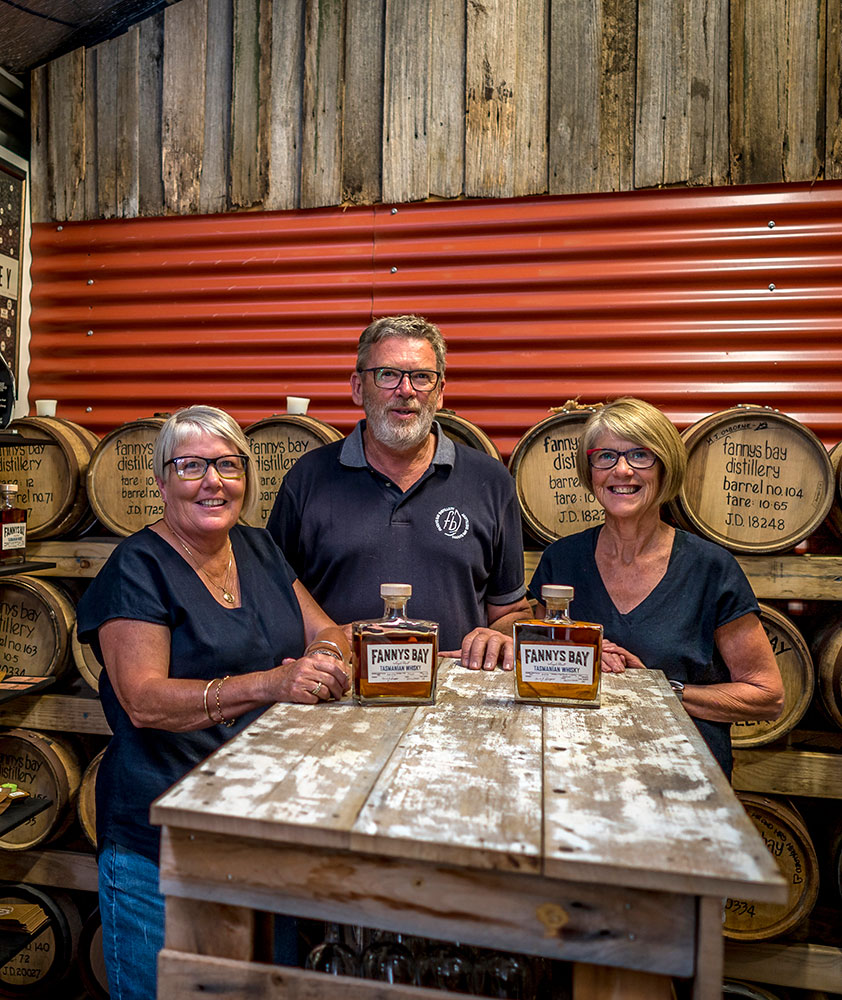 Whisky Talks
Tasmanian Whisky Distillers
​Tasmania has some of the purest sea breezes, assisting us in creating the unique flavours with saliferous undertones, which our customers have come to expect from Fannys Bay Distillery.
Mathew & Julie moved permanently to Tam O'Shanter in 2005 to fulfil their dream of a sea change; Mathew has had an affinity with Tam O'Shanter since his younger days when he would surf the breaks at Tama point.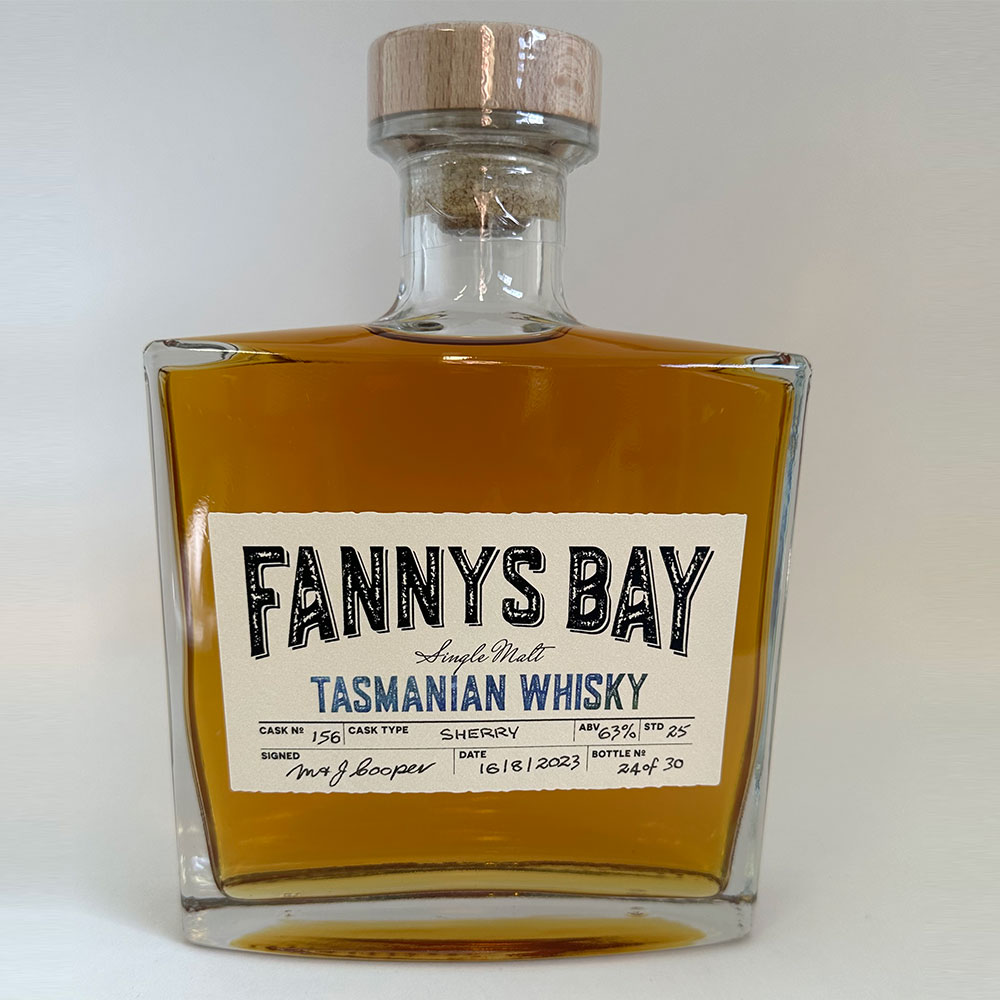 Sherry 63% abv 500ml Barrel 156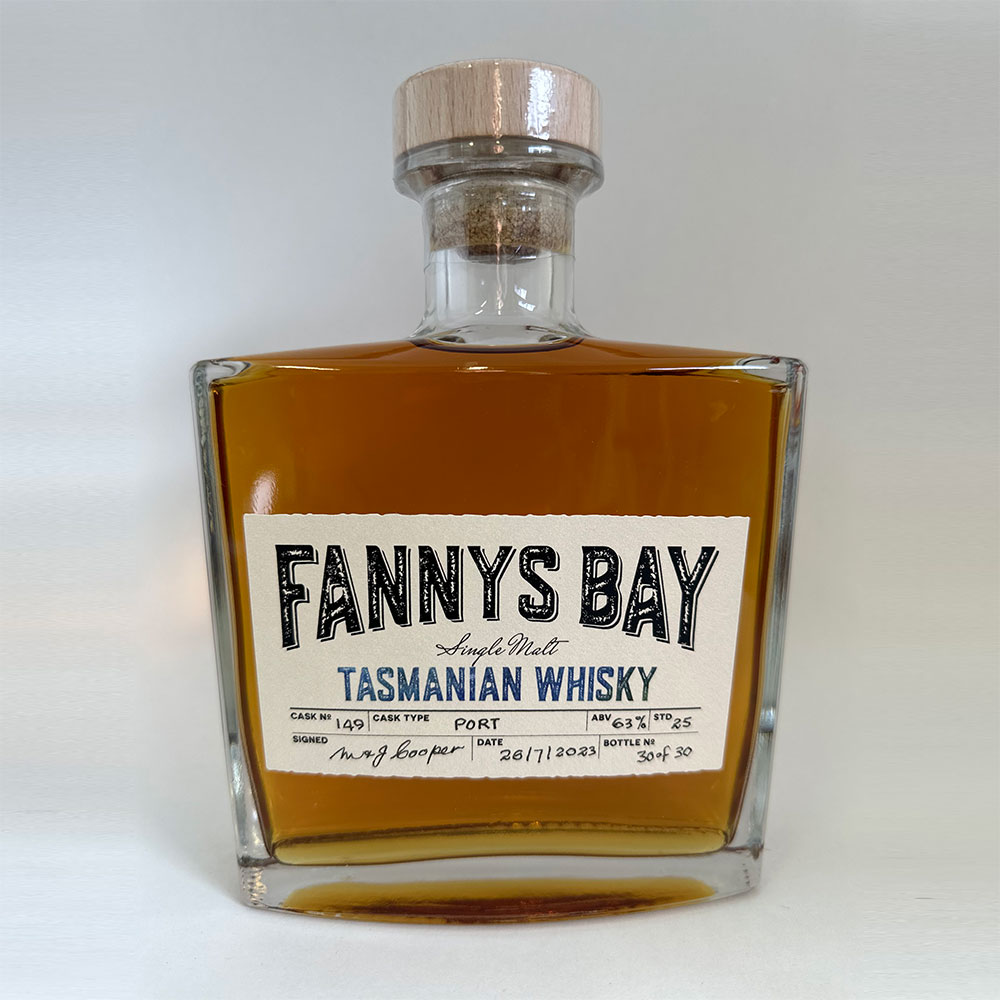 Port 63% abv 500ml Barrel 149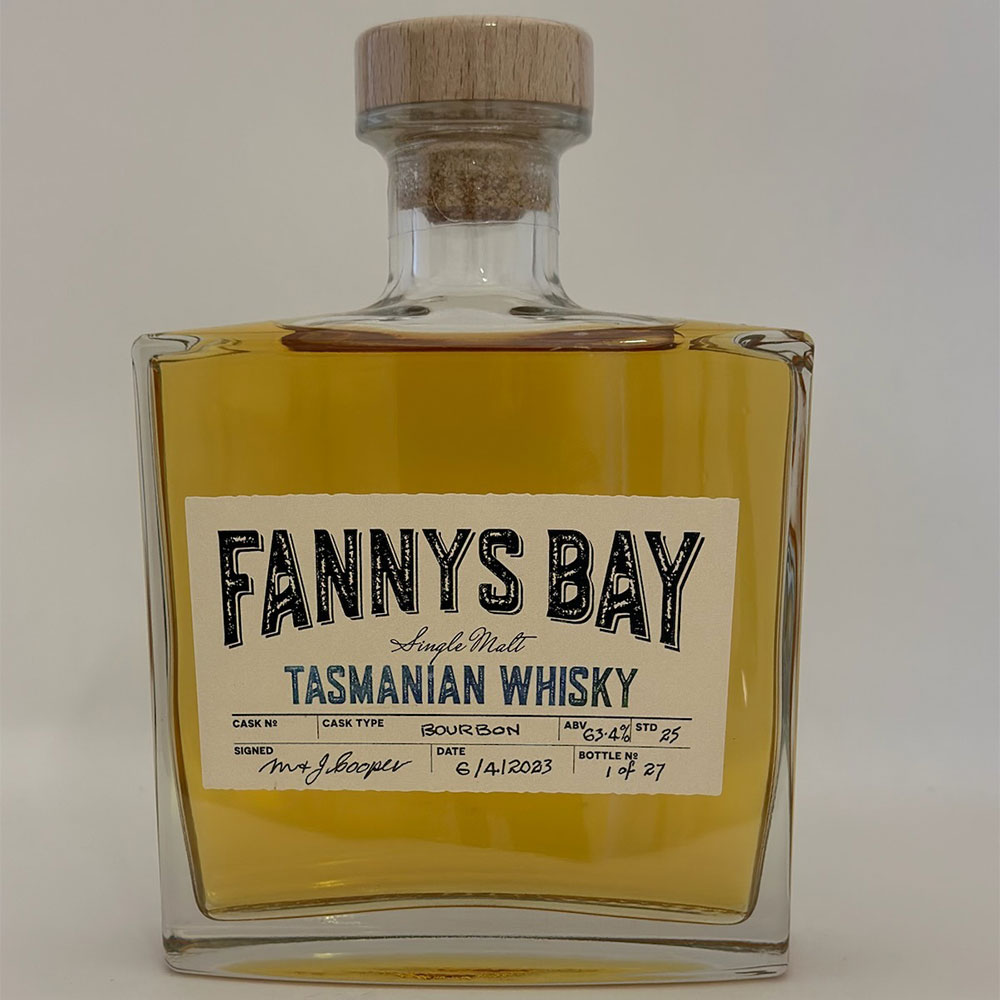 Bourbon 63.4% abv 500ml Barrel 162
Events
What We Have Been Up To
Tasting Cruise 
Feb 2021 Whisky and Beer Tasting Cruise with Fannys Bay Distillery & Little Rivers Brewery together with Tamar River Cruises.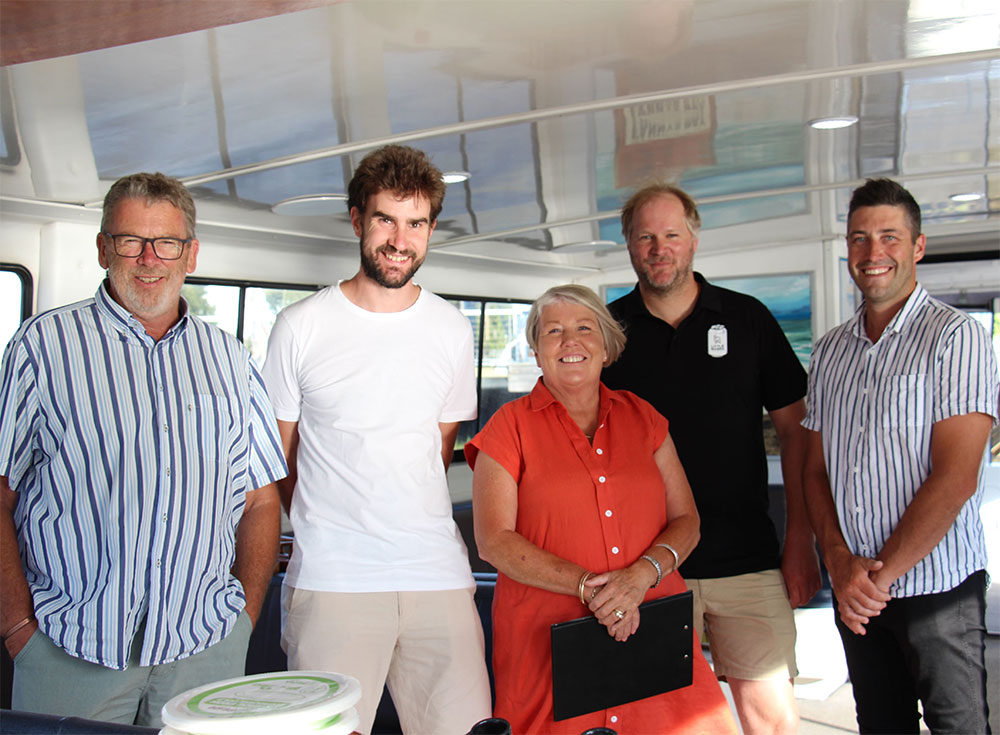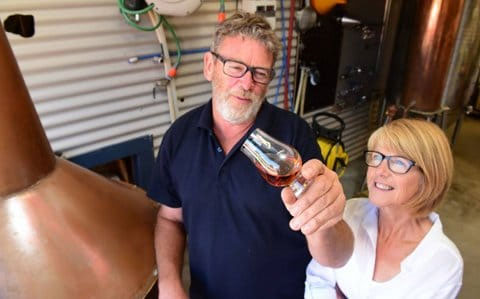 Taste & Talk at our Cellar Door
Listen to Mathew share his passion for making a well rounded dram. By appointment only  throughout the year, book in advance so you are not disappointed. All enquiries to 0431 512 006
Tasting at Star Theatre
Check out our great tasting and talks at the Star Theatre Launceston.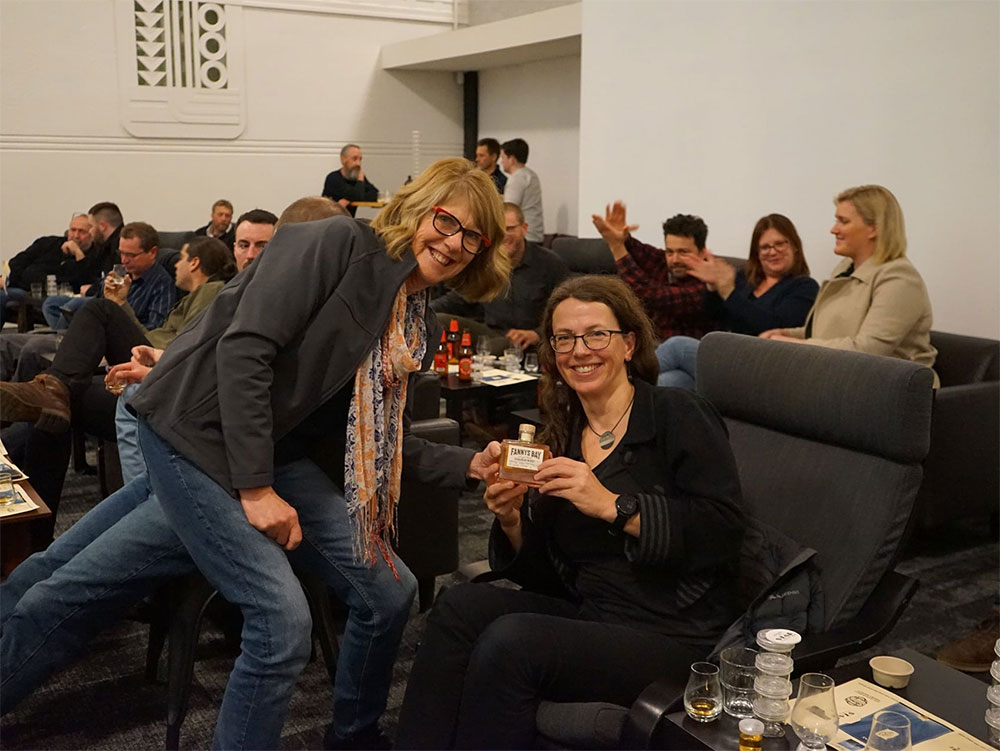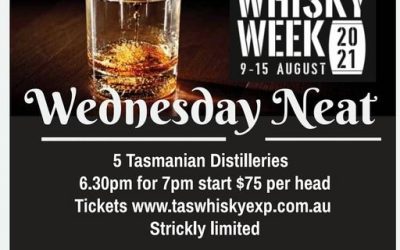 August 2021 Wednesday Neat - 5 Tasmanian Distilleries Wednesday 11th August 2021 6:30pm for 7pm start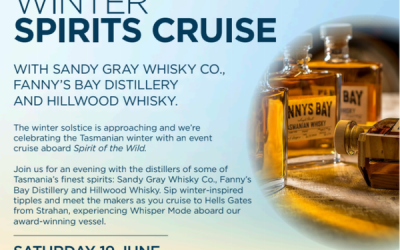 JUNE 2021 With Sandy Gray Whisky Co., Fannys Bay Distillery and Hillwood Whisky. The winter solstice is approaching and we're celebrating the Tasmanian winter with an event cruise abroad Spirit of the Wild. Join us for an evening with the distillers of some of...
Book A Taste & Talk Cellar Door Tour
$10 per person for a taste and talk session. Listen to Mathew share his passion for making a well rounded dram.
Our Cellar Door is open by appointment only.
Please call 0431 512 006 first to ensure we are open. 
Happy Customer
Allison and I had a fantastic time in Tassie for whisky week. We wanted to show our gratitude to Mathew and Julie for their hospitality in showing us around the distillery. I've already cracked my bourbon cask single malt that I bought and looking forward to trying many more.