Fannys Bay Distillery
Mondays & Fridays from 11.00-4.00pm
Saturdays & Sundays  10.00 – 5.00pm
Other times available by appointment  please call 0431 512 006
contact;- sales@fannysbaydistillery.com.au
 WHOLESALE ENQUIRIES TO  IRENE WICKS  sales@fannysbaydistillery.com.au
Fannys Bay Artisan Distillery is situated on the windswept Northern Coast of Tasmania at the home of Mathew & Julie Cooper. The Coopers have brought whisky making to the northern region of Tasmania. In 2014 distilling commenced and the first barrel was put down in November of that year. Today the distillery's production is well under way with a selection of Bourbon, Port, Sherry and Pinot barrels lying in bond.
Our current premium selection of whiskies at Fannys Bay, have been maturating in wooden barrels made from French oak, to give them their unique taste.
The Fannys Bay range of whiskies are described as a smooth, mature, full palate with a refreshing taste of our northern coastal waters.
Fanny's Bay Distillery is located at Tam O'Shanter, on the wild and windswept north coast of Tasmania. It's the perfect spot to defrost your fingers after a day of exploring the region's character-filled towns. For Mathew Cooper, the journey to whisky-making started with local people and simple curiosity.
Herald Sun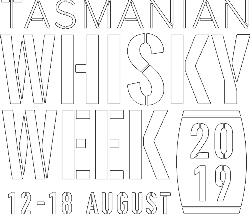 Fannys Bay Artisan Distillery Story
Mathew & Julie moved permanently to Tam O'Shanter in 2005 to fulfil their dream of a sea change; Mathew has had an affinity with Tam O'Shanter since his younger days when he would surf the breaks at Tama point.
Tasmanian Whisky Distillery
Tasmania has some of the purest sea breezes, assisting us in creating the unique flavours with saliferous undertones, which our customers have come to expect from Fannys Bay Distillery.
Allison and I had a fantastic time in Tassie for whisky week. We wanted to show our gratitude to Mathew and Julie for their hospitality in showing us around the distillery. I've already cracked my bourbon cask single malt that I bought and looking forward to trying many more.
WHOLESALE ENQUIRES TO IRENE WICKS, sales@fannysbaydistillery.com.au
 Please Drink Responsibly
Visit our Facebook & Instagram pages regularly, for updates & news of what's currently available in our range of whisky.
Address
15 Seascape Drive, Tam O'Shanter, LULWORTH. Tas 7252
Licence
Liquor Licence 81413
Email Us
Click to contact us using our online form.