Contact
Book a Tour or Send a Note
Send us a message for more information on our whisky, to book a tour, purchasing online or to sell wholesale.
Distillery
15 Seascape Drive,
Tam O'Shanter,
LULWORTH.
Tas 7252
Ordering
All Cask strength 58%-66% varieties 500ml Whisky $295
Bottle strength 40%-57% varieties 500ml Whisky $250
Our "gift size" 100ml varieties $69

Gift Cards
Fannys Bay Gift cards are now available perfect gift!
Cards vary from $10 to $500, and custom amounts available too.
Wholesale
If you are interested in stocking our products; Please email Irene Wicks for info on global and trade enquiries using the form above.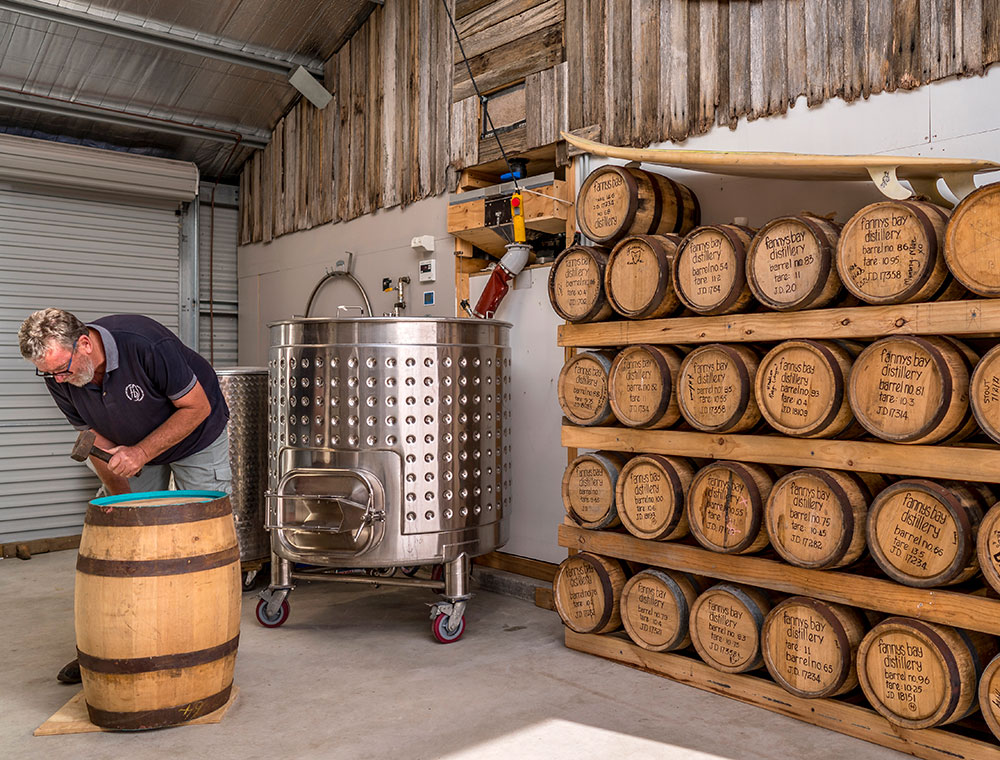 $10 per person for a taste and talk session. Listen to Mathew share his passion for making a well rounded dram.
Please call;-  0431 512 006.