Our whisky is available through our website, however see the list below of Bars & Stockists, in case we run out!!
Launceston & Surrounding Area:
Stillwater Restaurant – Bridge Rd. Launceston
Cinco Passiones Bar – Brisbane St. Launceston
Crown Cellars Bottle Shop –  Cnr Bathurst & Elizabeth Sts. Launceston
Kingsway Whisky Bar – Kingsway. Launceston
Moores Hill Estate Vineyard – Sidmouth
Saint John Craft Beer – St. John St. Launceston
Scottsdale Liquor Market – King St. Scottsdale
Tandy's Ale House – Elizabeth St Launceston
The Grumpy Piper – Paterson St Launceston
Sebel Bluestone Bar – St. John St. Launceston
Honey Tasmania – The Beehive – Exeter
Cellarbrations – Meadow Mews
The Bottle-O Steves Liquor  Launceston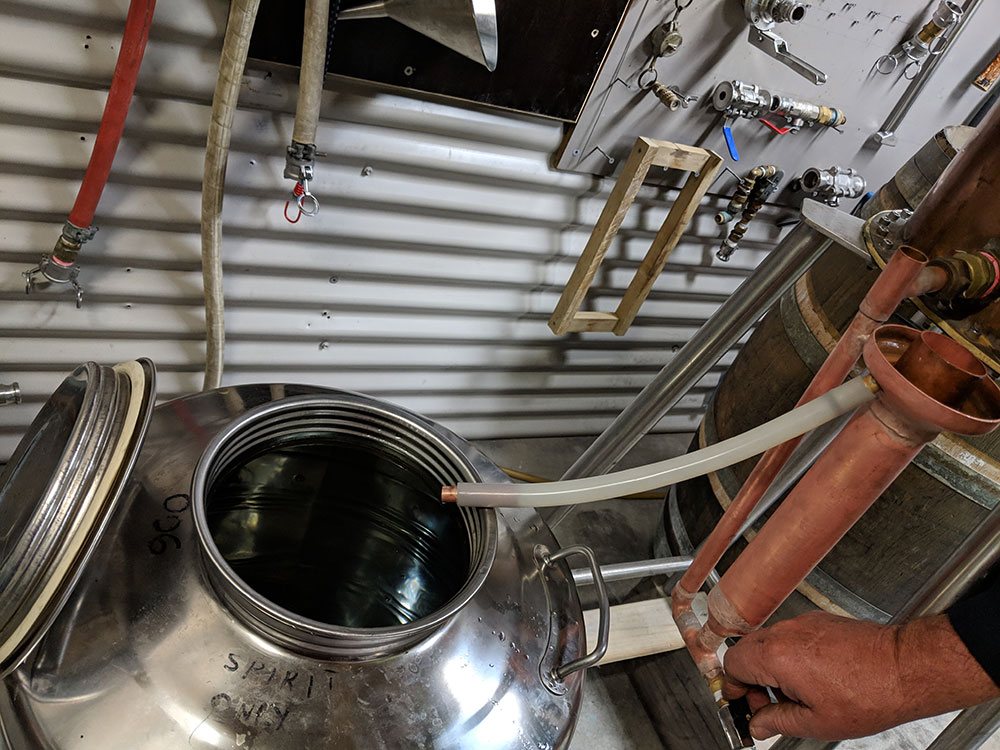 Hobart & Northwest Area:
Salamanca Whisky Bar, Woobys Lane, Battery Point
Drink Co – Salamanca Place, Battery Point
Bruny Island House of Whisky – Lennon Rd. North Bruny Island
Cellarbrations – Eastlands Shopping Centre
Destination Cellars – Barrack St. Hobart
Gold Bar – Morrison St. Hobart
Hadley's Orient Hotel – Murray St. Hobart
Lark Distillery – Davey St. Hobart
Old Woolstore Appt Hotel – Macquarie St. Hobart
Redlands Distillery – Kempton
Robbie Brown's Bar – Osborne Esplanade. Kingston Beach
Society Salamanca – Montpelier Retreat, Battery Point
The Angel's Share – Church St. Stanley
The Den – Salamanca Hobart
The Story Bar & Evolve Bar  MACq 01 Hotel – Hunter St. Hobart
Richmond Tasting House – Richmond
The Farm Shed Wine Centre – Bicheno
Tasmanian Food & Wine Conservatory – Sassafras
Tas Walking Company – Overland Track
The Chapel, Cafe, Bar & Music Venue – Burnie
Bayviews Restaurant & Lounge Bar – Burnie
Wilderness Whiskey & Spirits, Strahan           

Thank you Matt and Jules for your hospitality & your whisky is delicious!! & thanks for selling us the 1st release too, we will try it at home!
Andrew & Pamela (Whiskyholic on Instagram)
Mainland & Overseas
Emirates One & Only Wolgan Valley – Wolgan Valley NSW
Bad Frankie Bar  Fitztroy  Melbourne
World Of Whisky – Double Bay New South Wales
Hops & Vine Australian – Yarra St. Warrandyte Victoria
Cloudwine Cellars Clarendon St. South Melbourne
Whisky & Alement Bar – Russell St, Melbourne
Black Sheep Bottle Shop – Newmarket – Queensland
Parap Fine Foods – Northern Territory
Barley Know Malts – Matthias Esters – Germany
Online Bottle Shop – Harvest Australian Liquor – South Australia
Online Boutique Whisky Store – The Old Barrelhouse –  NSW
My Whisky Journeys – Online                                                                       The Captains Balcony – Sydney NSW
Copper & Oak Bottle Shop – Tuart Hill W.A.
Address
15 Seascape Drive, Tam O'Shanter, LULWORTH. Tas 7252
Licence
Liquor Licence 81413
Email Us
sales@fannysbaydistillery.com.au
Phone 0431 512 006